Film ini menurut saya bagus, saya suka… dari isi cerita, pemandangan, lagu-lagunya, leluconnya, riangnya, dan salah satu adegan favorit saya di film ini adalah pada saat terakhir. Ketika dia melihat cover majalah "Life" yang terakhir.
Quote nya juga keren (temasuk lagu yang mengiringi): "To see the world, things dangerous to come to, to see behind walls, draw closer,to find each other and to feel. That is the purpose of life."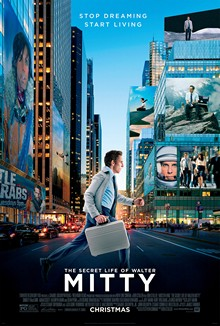 http://www.imdb.com/title/tt0359950/
Buat yang belum nonton… wajib nih.
Setelah nonton ini (ngga langsung sih, beberapa bulan setelahnya), saya mau seperti dia dalam artian… berubah tidak monoton, mencoba hal baru, dan mencoba melihat dari sudut pandang lain. I think it's fun and life.